Travis Scott, the Houston rapper and producer, has finally released his highly anticipated fourth studio album, Utopia, on July 28, 2023. The album is the follow-up to his 2018 masterpiece, Astroworld, and features guest appearances from some of the biggest names in music, such as Drake, Beyoncé, The Weeknd, Kanye West, Bon Iver and more. Utopia is a concept album that explores Scott's vision of a perfect world, where he can express himself freely and creatively. The album is also accompanied by a film, Circus Maximus, which was released a day before the album and showcases Scott's journey to create Utopia.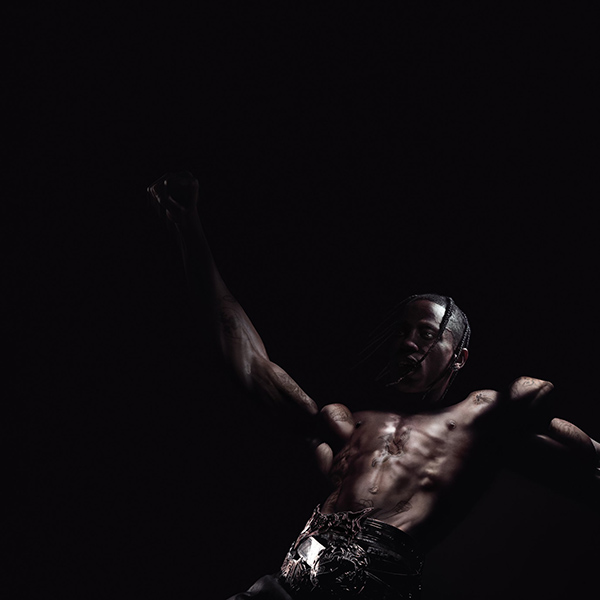 The Making of Utopia
Scott first teased the title of the album in July 2020, when he posted an Instagram photo with the caption "Utopia". He then confirmed the title in a thank you letter to his fans on the second anniversary of Astroworld, where he wrote "See you in Utopia". Scott continued to hype up the album on social media, changing his bio to "Utopia" and sending letters to his DJs with the same message. He also gave out custom-made Utopia chains to his friends and collaborators, such as Young Thug, Chris Brown, Wheezy and Mustard.
Scott started working on the album in 2019 and recorded it in various studios around the world, including Abbey Road in London, Miraval in France and Shangri-La in Malibu. He worked with a variety of producers, such as Kanye West, Mike Dean, James Blake, Metro Boomin, WondaGurl, The Alchemist and more. He also collaborated with new artists and experimented with different sounds and genres. In an interview with i-D in February 2021, Scott said "I want to make a fucking new sound. I might spend days banging my head against a wall trying to figure it out". He also said that he was inspired by his daughter Stormi and his role as a father.
Scott released two singles from the album: "K-pop", featuring Bad Bunny and The Weeknd, which was released on July 21, 2023; and "Delresto (Echoes)", featuring Bon Iver, James Blake and Kanye West, which was released on July 28, 2023. Both songs received critical acclaim and commercial success, topping the charts in several countries. Scott also performed "K-pop" at the Pyramids of Giza in Egypt on July 27, 2023, as part of a special concert that was livestreamed worldwide.
The Tracklist of Utopia
Utopia consists of 19 songs and has a runtime of 73 minutes and 27 seconds. The tracklist is as follows:
Hyaena
Thank God
Modern Jam Feat. Teezo Touchdown
My Eyes Feat. Sampha
God's Country
Sirens Feat. Swae Lee
Meltdown Fat. Drake
Fe!n Feat. Playboi Carti & Sheck Wes
Delresto (Echoes) Feat. Beyoncé
I Know?
Topia Twins Feat. Rob49 & 21 Savage
Circus Maximus Feat. The Weeknd
Parasail
Skitzo Feat. Young Thug
Lost Forever Feat. James Blake & Westside Gunn
Looove Feat. Kid Cudi
KPop Feat. Bad Bunny & The Weeknd
Telekinesis Feat. Future & SZA
Til Further Notice Feat. 21 Savage & James Blake
The Reception of Utopia
Utopia received rave reviews from critics and fans alike, who praised Scott's creativity, production, lyrics and features. The album was hailed as one of the best albums of 2023 and one of Scott's best works to date. Some of the highlights from the reviews are:
"Utopia is Travis Scott's magnum opus, a stunning display of his artistic vision and musical prowess." – Rolling Stone
"Travis Scott delivers a sonic masterpiece that transcends genres and boundaries." – Pitchfork
"Utopia is a triumphant celebration of Travis Scott's creativity and ambition." – Complex
"Travis Scott takes us on a thrilling ride through his utopian world." – Billboard
The album also achieved commercial success, debuting at number one on the US Billboard 200 with 537,000 equivalent album units sold in its first week. It also topped the charts in Canada, Australia, UK, Germany, France and many other countries.
The Conclusion
Travis Scott has proven once again that he is one of the most innovative and influential artists of our generation with his latest album Utopia. The album is a masterpiece that showcases Scott's musical genius and versatility. Utopia is not only an album but also a statement, a message and a vision. It is Travis Scott's way of saying that he is here to stay and that he is not afraid to challenge himself and the status quo. Utopia is a must-listen for anyone who loves music and appreciates art.
If you want to listen to Utopia, you can stream it on Spotify, Apple Music, Tidal or any other streaming platform. Beside that, you can also watch the film Circus Maximus on Netflix, YouTube or any other video platform. You can also follow Travis Scott on Instagram, Twitter or any other social media platform to stay updated on his latest news and projects.
Thank you for reading this blog post. If you enjoyed it, please share it with your friends and family. You can also leave a comment below and let us know what you think of Utopia. We would love to hear your feedback and opinions. Stay tuned for more blog posts about music, entertainment and culture. See you in Utopia!
>>> If you are a fan of Travis Scott and his new album Utopia, you will love the exclusive merch collection at Honateez. All of them are made with high-quality materials and designs, and are available at affordable prices. You can also enjoy fast shipping, easy returns and excellent customer service. Don't miss this opportunity to show your support for Travis Scott and his amazing music. Visit Honateez.com today and order your Utopia merch before it sells out. Hurry up, stocks are limited!
Related: Travis Scott Enlisted the Help of His Favorite Directors for Circus Maximus.