Lisa, a member of the popular K-pop girl group Blackpink, has made history with her solo song Money, which became the most streamed song by a female K-pop act on Spotify. Money is a track from Lisa's debut solo album Lalisa, which was released in September 2021 and also broke several records on various platforms. Money showcases Lisa's rap skills, charisma, and confidence as she sings about her love for money and success. In this blog post, we will explore how Money achieved this milestone, what makes it so catchy, and what it means for Lisa's solo career and K-pop in general.
How Money broke the Spotify record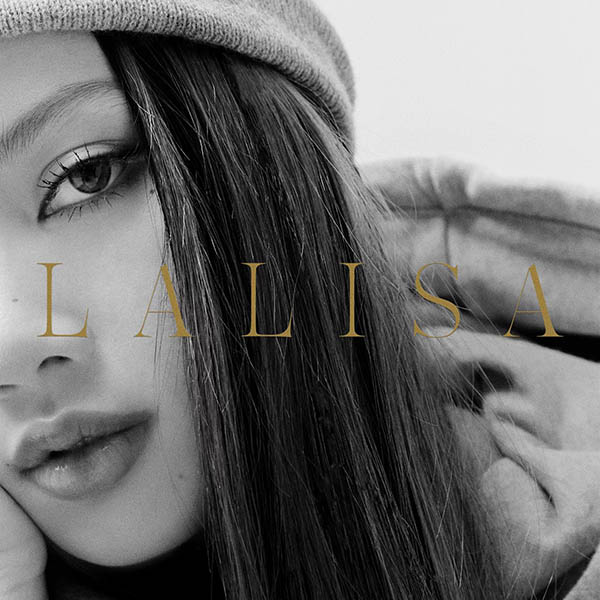 Money surpassed the number of Spotify streams of Blackpink's How You Like That, which was the previous holder of the record, on July 5, 2023. According to Chart Data, Money has over 814.1 million streams on Spotify, while How You Like That has 813.6 million streams. Money also set a new record as the fastest female K-pop act to achieve 800 million streams on Spotify for a single song. It took Money only 657 days to reach this feat, while it took How You Like That 1,079 days. Money is also the fifth most streamed song by a K-pop act overall on Spotify, according to @LISAonSpotify, a fan account dedicated to Lisa's Spotify chart updates.
What makes Money so catchy
Money is a catchy and upbeat song that combines elements of hip-hop, trap, and pop music. The song was produced by 24, Bekuh Boom, and R.Tee, who have worked with Blackpink and other K-pop artists before. The lyrics are mostly in English, with some Korean words and phrases sprinkled throughout. The lyrics are witty and playful, as Lisa brags about her wealth and fame, but also expresses her passion and joy for making music. Some of the memorable lines include "I just made a hundred bucks", "Money is the anthem of success", and "I love the smell of it". The song also references some famous figures and brands, such as Michael Jackson, Mona Lisa, Gucci, Prada, and Visa.
The performance video of Money, which was released on Sept. 23, 2021, has also contributed to the song's popularity and appeal. The video features Lisa dancing in various settings, such as a bank vault, a boxing ring, a pole dance studio, and a rooftop. Lisa showcases her impressive dance skills and charisma, as she moves with precision and flair. She also changes her outfits and hairstyles several times throughout the video, displaying her versatility and fashion sense. The video has over 859 million views on YouTube as of press time, making it the fastest K-pop video by a female soloist to reach 800 million views.
What Money means for Lisa and K-pop
Money's success is significant and impactful for Lisa's solo career and K-pop as a genre. As a solo artist, Lisa faced some challenges and opportunities that were different from being part of Blackpink. For instance, she had to deal with high expectations from fans and critics, as well as comparisons with her group mates and other soloists. She also had to balance her solo activities with her group commitments and personal life. However, she also had more creative freedom and control over her music and image, as well as more exposure and recognition as an individual artist.
Money's success proved that Lisa has what it takes to stand on her own as a solo artist. She demonstrated her talent, personality, and potential through her song and performance. She also received positive feedback and support from fans, critics, and fellow artists. Money earned several achievements and recognition from various charts, awards, and media outlets. For example:
Money's success also reflected the popularity and diversity of K-pop music that can appeal to a global audience. As a genre, K-pop has been growing in popularity and influence in recent years, especially with the rise of groups like BTS and Blackpink. K-pop music is known for its catchy melodies, colorful visuals, and dynamic performances. However, K-pop music is also diverse and versatile, as it incorporates elements from different genres, languages, and cultures. Money is an example of how K-pop music can be innovative and original, while also being accessible and relatable to listeners from different backgrounds and preferences.
Conclusion
Money is a record-breaking song that showcases Lisa's talent, personality, and potential as a solo artist. Money is also a testament to the popularity and diversity of K-pop music that can appeal to a global audience. This is a song that celebrates money as a symbol of success, empowerment, and happiness, but also as a way to express oneself creatively and authentically. Money is a song that deserves all the praise and recognition it has received and more.
I hope this draft helps you write a blog post about Blackpink's Lisa breaking Spotify record with K-Pop hit Money.
>>> Nothing says you're a true blink like wearing some BlackPink merch from Honateez Store. You can express your personality and passion for K-pop with these stylish and comfortable items. They are made from high-quality materials and are easy to wash and wear. What are you waiting for? Click here and start shopping now!
Related: How to See BlackPink Live at BST Hyde Park 2023