The Chemical Brothers will release their tenth studio album, For That Beautiful Feeling, on September 8.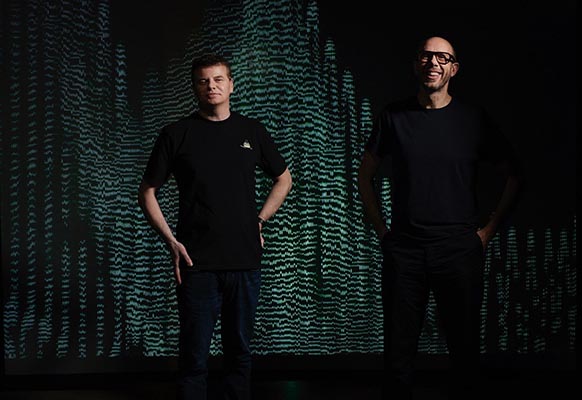 The album is the Brothers' first since 2019's No Geography, which won the Grammy for best dance/electronic album in 2020, and its lead song "Eve Of Destruction" won for best dance/electronic recording.
The already-released singles "No Reason," "The Darkness That You Fear," and "Live Again" are among the 11-track compilation. The video for the later song came out on Wednesday (July 19). Dom and Nic directed the video, marking their ninth collaboration with the Brothers.
The Chemical Brothers recorded their tenth studio album, For That Beautiful Feeling, in their studio on England's south coast. The album is characterized in a press release as "a record that hunts for and captures that wild moment when sound overwhelms you and almost pulls you under, but eventually lets you ride its wave, to destinations unknown." It's an album that captures the exact moment you lose control, when you yield and allow the music to drag you along as if by an invisible thread."
The Chemical Brothers will release Paused in Cosmic Reflection, a book that spans their nearly 30-year career, on October 26, after their tenth studio album, For That Beautiful Feeling. The book will include fresh interviews with members of the band as well as friends and colleagues like as Noel Gallagher, Aurora, Wayne Coyne, Beth Orton, Beck, Michel Gondry, and others.
Conclusion
The Chemical Brothers will be performing at Electric Castle, Wilderness Festival, Fest Festival, and other European festivals this summer. Tom Rowlands and Ed Simons will do a handful of solo stadium gigs in the United Kingdom this fall.
>>> If you love music and want to discover new artists, genres, and trends, check out the music blogs at Honateez. You'll find insightful reviews, interviews, and recommendations from passionate music fans and experts. Don't miss out on the latest music news and updates. Visit Honateez today and read more music blogs.